The Rooferees believe in giving back to the community and supporting organizations that support causes that are important to us.
John and Colin Higgins recently participated in the 1st Annual WeIsStrong Foundation Golf Tournament at Eagle Hills Golf Course.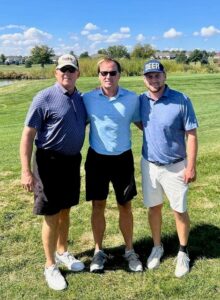 WeIsStrong is a foundation that makes a profound impact on the lives of those battling cancer.  WeIsStrong has made amazing contributions to support the Omaha community. In addition to supporting families in need, they have donations to organizations such as the American Cancer Society, Children's Hospital, and Hope Lodge.
John and Colin enjoyed a beautiful day on the course, and the Rooferees donated a basket of swag, treats, and gift cards.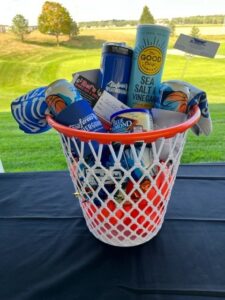 More information can be found at WeIsStrong.org or on the WeIsStrong Facebook page.