If you have been thinking of DaVinci roof for your home – now might be the best time to order it through Weatherguard Inc.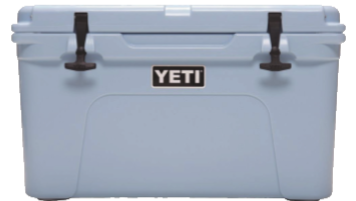 The first 30 customers to order a DaVinci roof before October 20, 2018 will receive a free Yeti Tundra 45. This will be the perfect addition to your football tailgate or fall festivities!
We are calling this the First Down for DaVinci! The DaVinci experts at Weatherguard will help you select the perfect color or color combinations from more than 50 color options. Call the Rooferees today!