Stormchasers come to town after a storm because they know there is plenty of work. Many homeowners are anxious to get their roof replaced and their home returned to normal, and stormchasers promise a new roof quickly and at a better price.
But when it comes to a new roof, buyer beware. Out of state companies that follow storms descend upon an area and do as many jobs as they can before moving on to the next hard-hit area. Their work is often rushed, with an inconsistent quality of work. They don't often offer a warranty and if they do, there is a good chance it can't be backed up. And they typically lack the proper licensing and insurance necessary to do work in the area.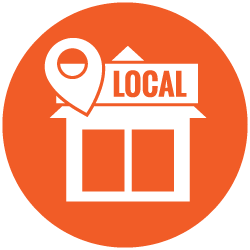 It's not always easy to know if a roofing company is local, or a stormchaser from out of town. They typically canvas a hard-hit neighborhood, going door-to-door offering free estimates. They may promise to be a local company, with a local office, but if they can't name the mayor or local landmarks, there's a good chance they won't be in the area for long.
What does that mean for you, the homeowner? Chances are good that the materials used were lower quality, and the roof was hastily installed. This will likely lead to a shorter life span for your roof, and the need for repairs after the stormchaser has long-since left your community.
We receive several calls every year from homeowners who trusted a stormchaser to install their new roof, only to have problems with leaking just a short time later. We are happy to help customers with these problems. This is our community and we are proud to have built a reputation as a reliable, trusted roofing company.
When you need a new roof, siding, gutters or other home repairs, choose a trusted local company. Check the Better Business Bureau rating before hiring any contractor, and don't give them any money before work on your home has started.
Your home is one of the biggest investments you will make. Choose local and avoid the costly mistakes of hiring a stormchaser!