The Rooferees hit the links this week for a good cause. Creighton Prep High School's annual golf tournament – Men for Others Golf Classic – took place on Sept. 19 at Omaha Country Club.
The Rooferees were proud to be a sponsor at the 23rd annual Men for Others Golf Classic.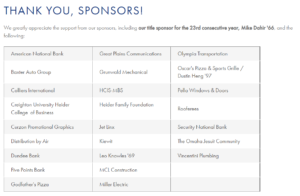 All proceeds from the tournament support financial assistance at the all-boys Jesuit college prep high school in Omaha.
The Rooferees strongly support Creighton Prep's income-based tuition structure which makes a Catholic, Jesuit education accessible and affordable for anyone who wants to attend the school.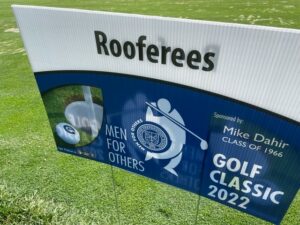 The Rooferees believe strongly in giving back to institutions and organizations that share our commitment to the Omaha community.
We built our family-owned business here and we are grateful for the support and loyalty of our customers who trust us enough to refer us to their friends and family.