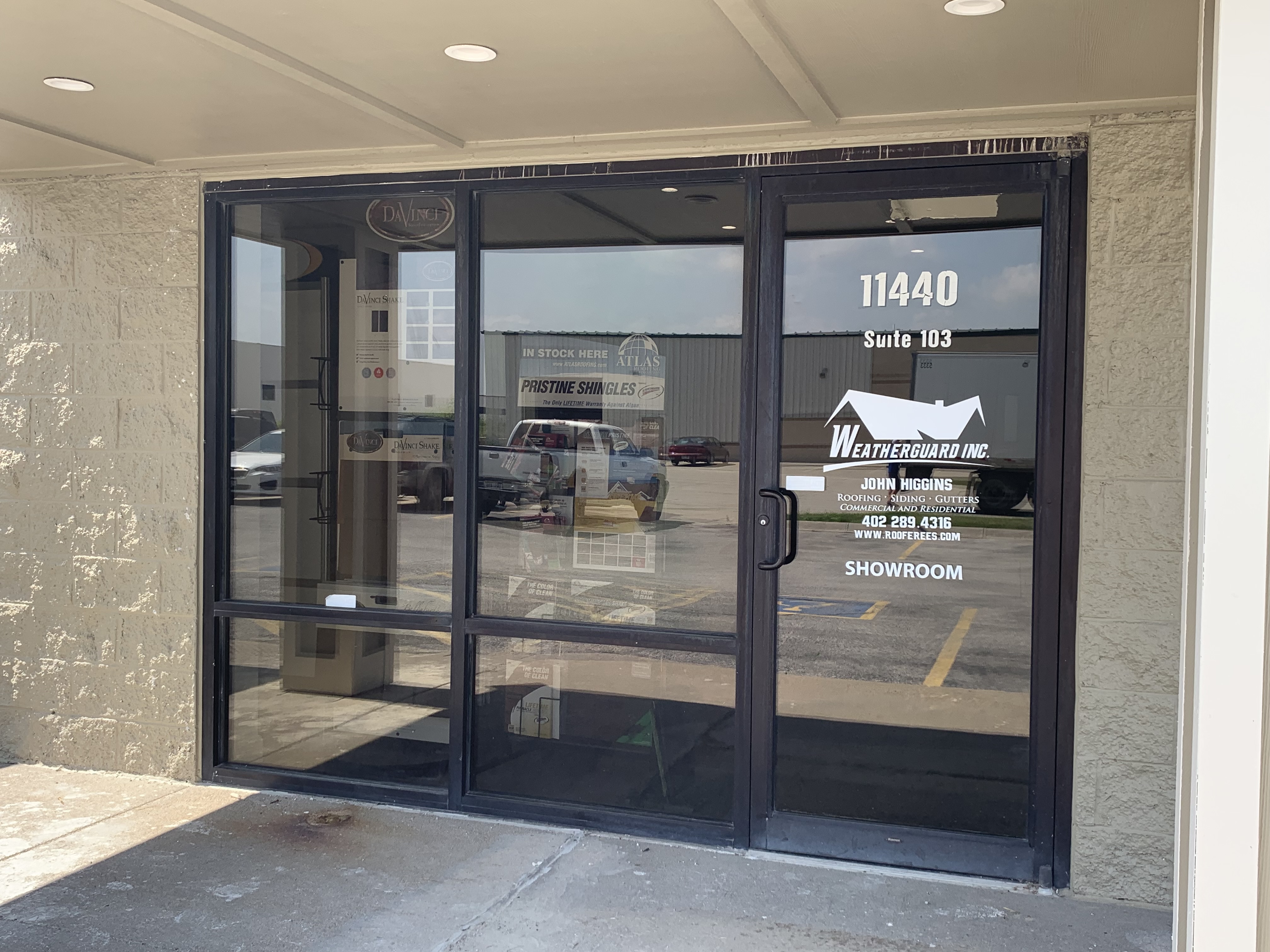 We are excited to announce the opening of the new Weatherguard Showroom!
We have expanded our office space to include an interactive showroom to help our clients choose the perfect roof.
The showroom features several different materials and colors of the various roofing materials you can choose from for your home or building. They are conveniently located to allow you to feel the materials and compare color and shape options.
We've shared information with you about the durability and color variations of DaVinci roofs. Now you can get up close and see for yourself what makes them different from other roofing materials. Feel the difference between DaVinci, slate and asphalt materials, and experiment with color variations so you can choose the ideal roof for your home or building.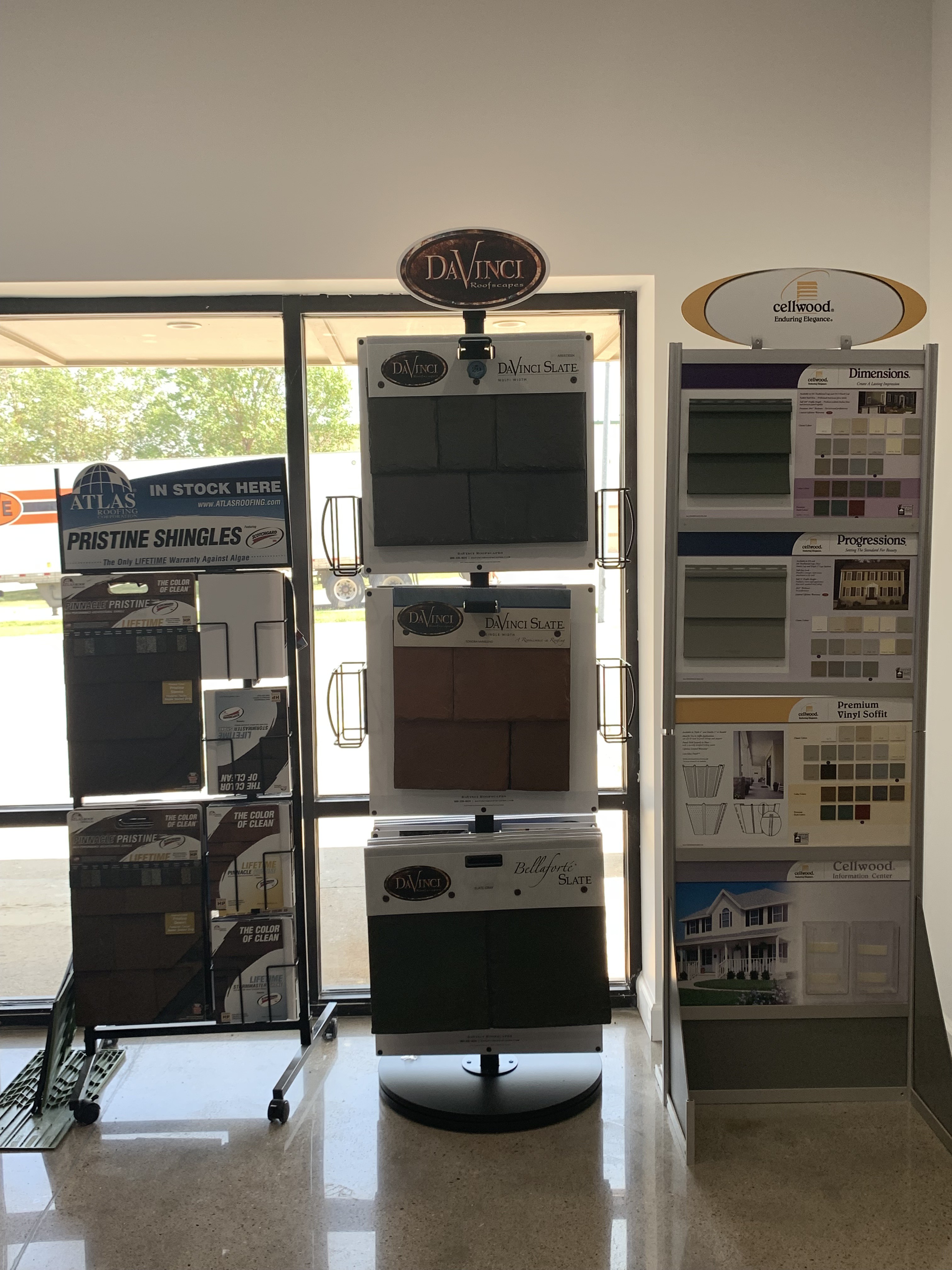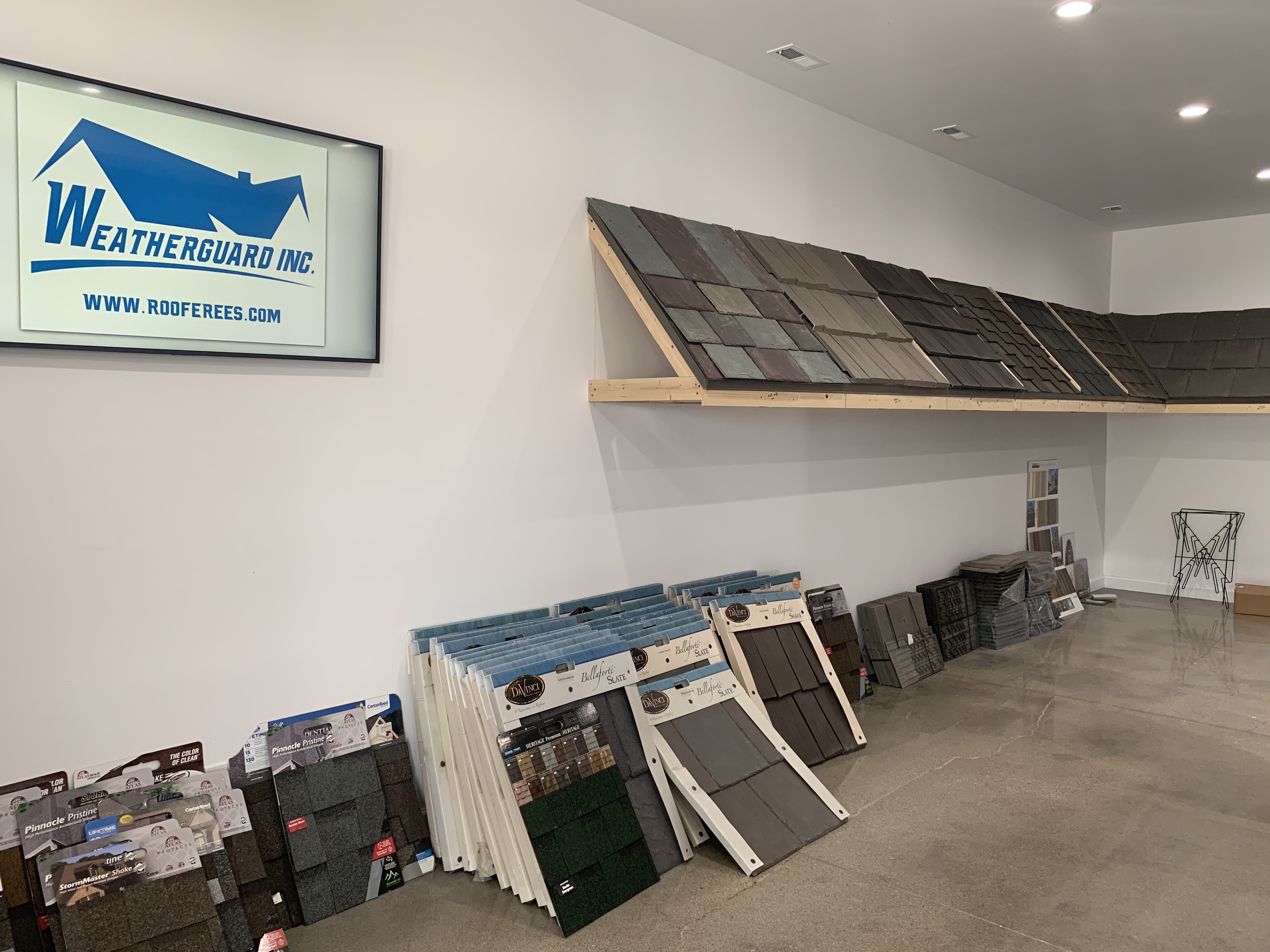 Did you know when it comes to asphalt roofs, in addition to many color options, you can also choose the shape and pattern of your shingles? Come check out the many options and we will help you envision how it will look on your home!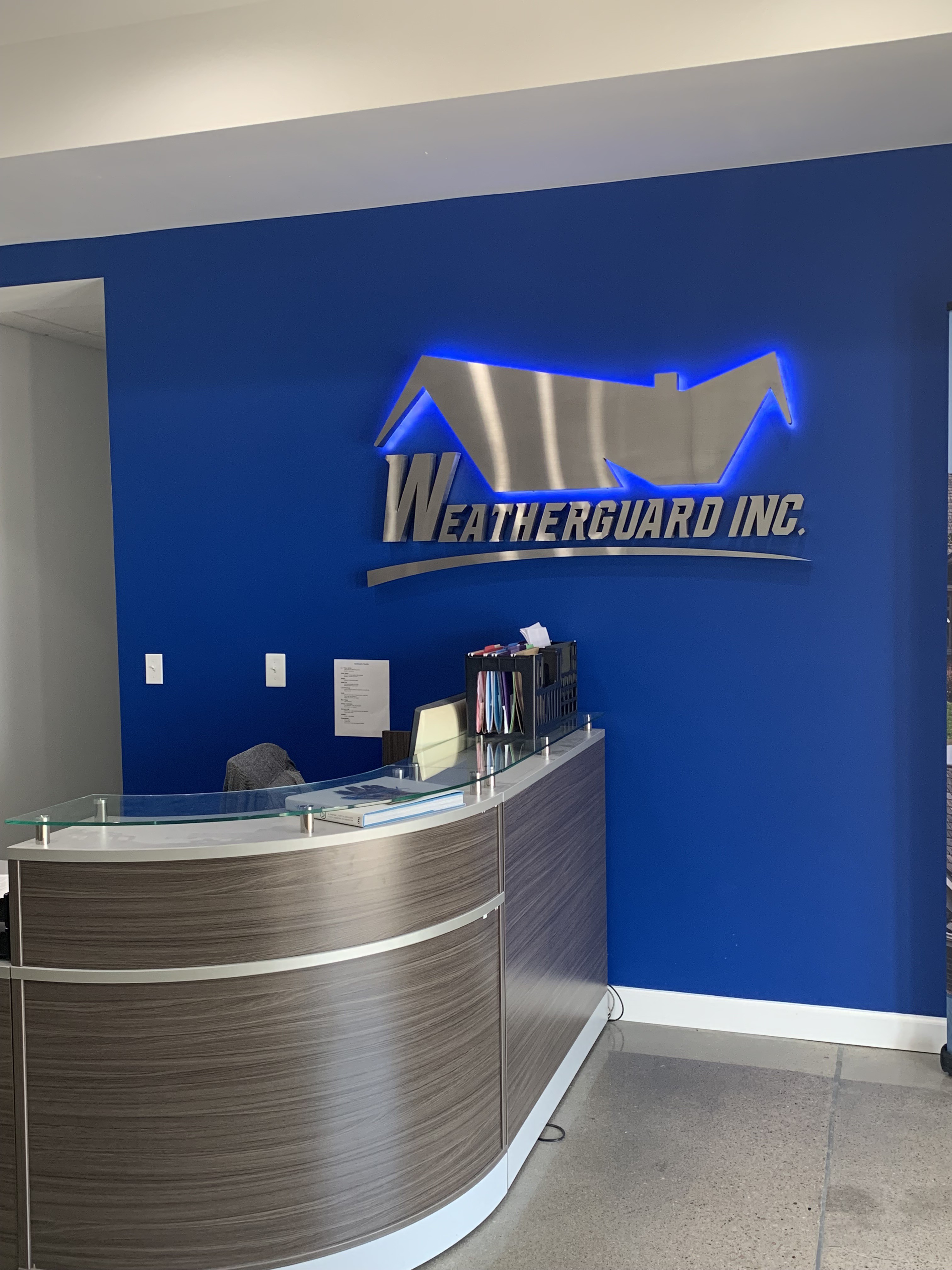 We invite you to stop in to our new showroom. Sit down with you and discuss the option that is right for you! We look forward to seeing you soon!