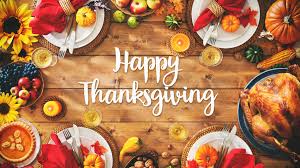 As we make plans this week for Thanksgiving, and look ahead to the holiday season, the Rooferees at Weatherguard Inc. can't help but feel thankful.
We want to share a huge THANK YOU to all our clients! Whether it was new siding or gutters, roof repairs, or a new replacement roof, we appreciate your trust in us. Thank you for your business and your referrals.
We are grateful for everyone on the Weatherguard team, and each of our partners and vendors. Thank you for your collaboration and dedication to providing quality service for our customers.
The Rooferees are grateful for the opportunities we had this year to give back to the Omaha community. We believe strongly in supporting the people and organizations that make Omaha a great place to live and work, and we thank each of you for giving back to the community.
Above all, we are thankful for our health and our families. We appreciate those around us who fill our lives with happiness and joy.
From the Rooferees at Weatherguard Inc., we wish you a very Happy Thanksgiving!