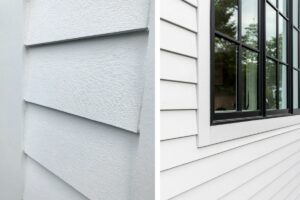 If you have considered adding siding to your home, you may not have to wait, despite the arrival of Winter.
Unlike asphalt roofs, the Rooferees suggest that siding can be installed during the Winter. When temperatures fall below freezing, ice and frost can accumulate on a roof, often invisibly, and this can make installing a roof extremely dangerous.
But siding is different. It is possible to install vinyl siding on your home during the Winter. In fact, it may decrease energy loss in your home. If your existing siding has cracks and gaps, which can be very common especially in older homes, your home is losing energy. Installing new siding on your home will seal up those gaps, and you will notice a difference immediately.
New siding will have an immediate impact on the curb appeal of your home. This could be particularly important if you have plans to put your home on the market in Spring.
If you want to avoid an exterior home project during the Winter, it's not too soon to get your siding, gutter, or roof project scheduled with Weatherguard Inc. Call us today to secure pricing and your spot on our calendar!