One of the reasons we like Davinci roofs so much is because they thought of everything – including snow guards.
DaVinci roofs are designed to allow quick melting of snow, which is especially beneficial after a significant snowfall like one that recently hit the Omaha metro area. When the snow begins to melt in the sunshine and warmer temperatures, it quickly slides off DaVinci composite or synthetic shake roofs.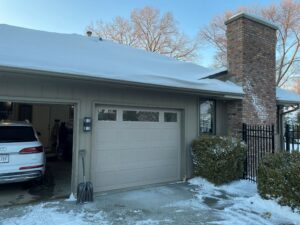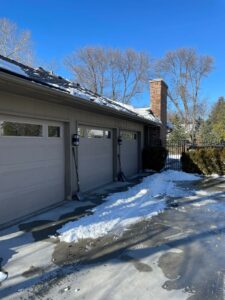 In order to avoid an avalanche of snow falling, DaVinci designed snow guards, which are strategically placed metal pieces that help snow melt more evenly. Without them, large chunks of snow may come down at once, forming large piles of snow in front of doors and garages, and around the perimeter of your home.
Snow guards are ideally included in the original installation of your DaVinci roof, but they can be retrofitted to an existing composite roof. But leave it to the professionals at Weatherguard Inc. who have experience installing DaVinci snow guards and understand the recommended pattern of snow guards to maximize their efficiency.
Don't get left with piles of snow that get in the way of entrances and accumulate in landscaping. Call the Rooferees today to learn more about snow guards for your DaVinci roof.