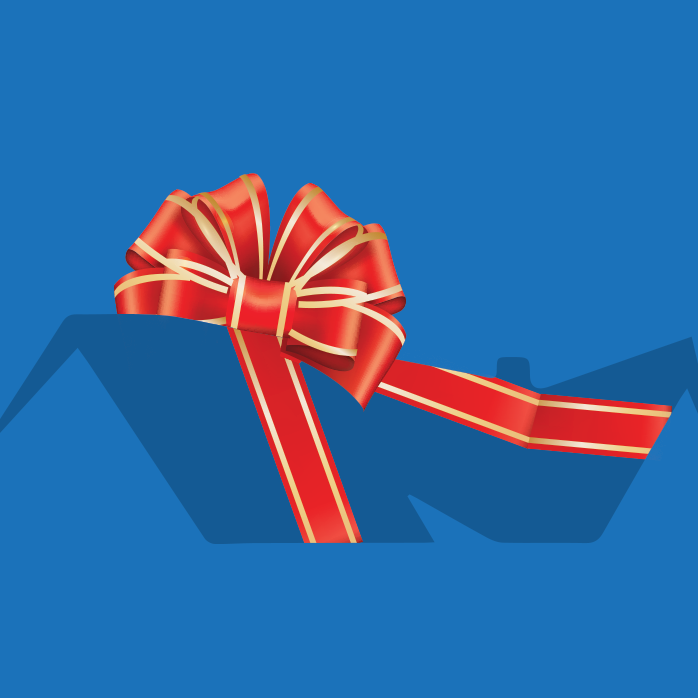 We all have that hard-to-shop-for person on our holiday gift list. If you are still searching for that perfect gift, consider a DaVinci roof from Weatherguard Inc.
We know this sounds a little excessive, but hear us out. A DaVinci roof is truly an investment in any home, and no other gift will show how much you care like a DaVinci roof. It is a gift that will keep giving for years to come.
Here are the top 5 reasons that a DaVinci roof installed by the Rooferees at Weatherguard Inc. is the perfect gift:
If you order a DaVinci roof now you can save thousands of dollars before a rate increase in 2018 on all DaVinci materials. Order before January 1st and schedule your install for Spring or Summer – you won't pay anything until the roof is installed!
DaVinci roofs comes with a lifetime limited material warranty – so it's the gift that keeps giving for years to come! Every DaVinci roof that the Rooferees install comes with a 5-year workmanship warranty!
DaVinci roofing materials are made of 100% polymer that is resistant to wind and hail resistant, so no worries about storm damage!
Davinci offers 50 standard color options to choose from, and the Rooferees are experts at mixing color combinations to perfectly complement the color and style of any home!
Weatherguard Inc. is the #1 DaVinci roof installer in the country, and we are certified through DaVinci with the American Institute of Architects, so you know you are getting the best!
This is a great time to consider a DaVinci roof for your home. Prices on all DaVinci materials will increase in 2018, and we want to help you save thousands! We will help you select the perfect color, order and store your materials and you won't pay a thing until your roof is installed in the Spring or Summer of 2018!
If you are a designer, architect or builder, NOW is a great time to learn more about the benefits of a DaVinci roof. Call us today to schedule a Lunch & Learn to learn more about a DaVinci roof installed by Weatherguard Inc.
The Rooferees at Weatherguard Inc. can help you complete your holiday shopping list with a DaVinci roof for that hard-to-buy-for person – call us today!