The Rooferees have a steady flow of residential roof, siding, and gutter projects, but our team stays busy with commercial projects around the Metro as well.
Our team recently completed a project at the Little King on 80th & Dodge St. Longtime Omaha residents may recall that the original Omaha Little King restaurant opened in this same location in 1969. Over the years several businesses have occupied the location, and the land was recently purchased by a developer who wanted to return Little King to its original home.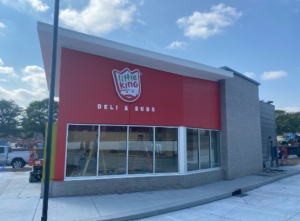 The Rooferees installed the roof and metal wall panels on the exterior of the modern designed restaurant. Additionally, we worked with Lockwood Development to create and install sheet metal work on the interior of the building.
The Rooferees also partnered with Lockwood Development to install roofing on the new Starbucks at 90th & Blondo St.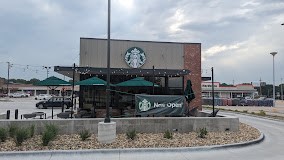 Contact the Rooferees to discuss your upcoming commercial project needs!