It's been too cold in recent weeks to get a lot of outside work done, but that doesn't mean the Rooferees haven't been keeping busy! Weatherguard Inc. is the only DaVinci Master Contractor for DaVinci Roofing in Nebraska, and the #1 DaVinci installer in the country, and we've been busy sharing our expertise with Omaha-area builders, architects and designers.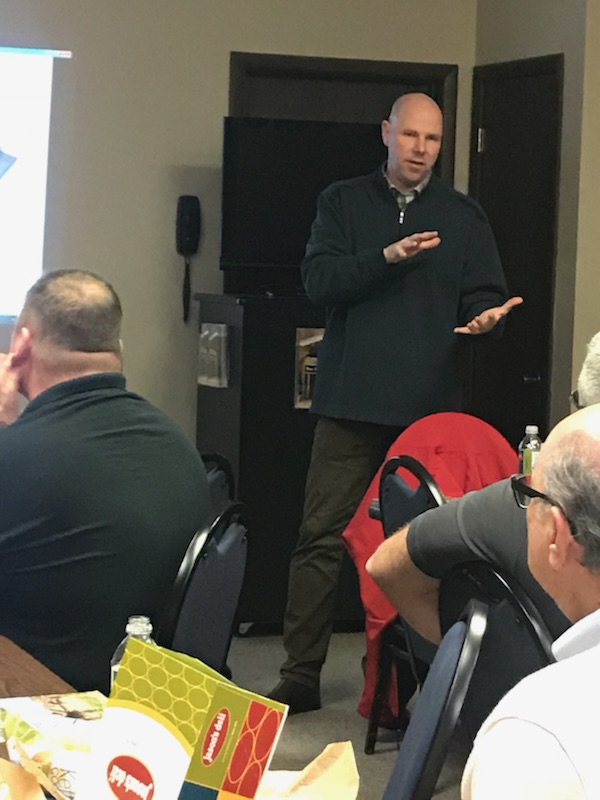 In addition to being a DaVinci roof expert, Trent Lovewell, vice president of business development for Weatherguard Inc., completed the accreditation process with the American Institute of Architecture (AIA). He has developed a presentation highlighting the many benefits of a DaVinci roof so that architects, builders and designers can incorporate it into plans and recommendations for clients.
Trent's Lunch & Learn presentation features some of the more than 400 roofs that Weatherguard Inc. has installed in the Omaha area. As the #1 DaVinci installer in the country, the Rooferees have installed more roofs than any other installer. We are the experts when it comes to choosing a color combination from the nearly 50 color options.
Lunch and Learn participants learn about DaVinci's lifetime guarantee, as well as the many benefits of a DaVinci roof, including their class 4 impact resistant rating, fade and fire resistance, and the green features. Not only does a DaVinci roof last much longer than asphalt or shake, eliminating the need to replace it frequently, but the company is committed to reducing waste by recycling leftover or expired materials.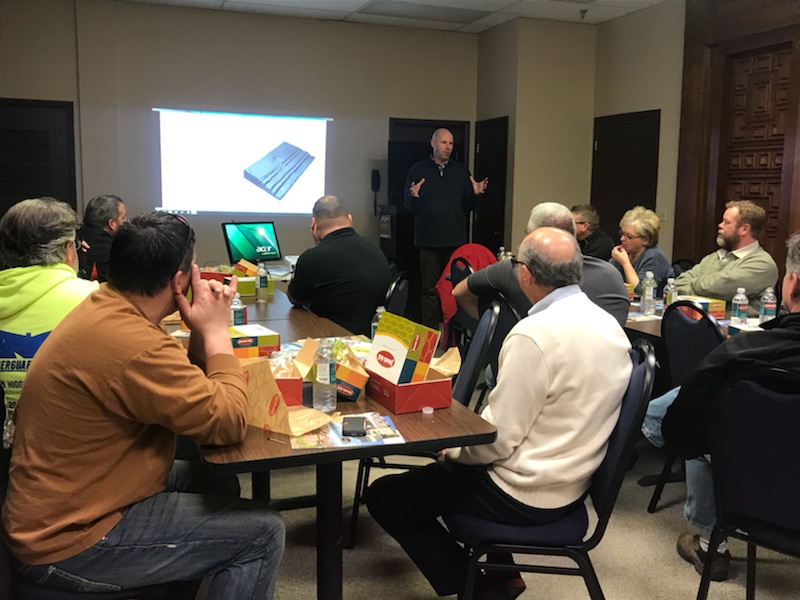 We have so much information to share about DaVinci roofs, and the value they add to any structure. Builders, architects and designers have an opportunity to ask questions, see samples of the materials, and learn how they can bring additional value to their clients. AIA members will earn one credit hour from attending the presentation. If you would like to schedule a Lunch & Learn with the Rooferees, contact Trent at Trent@rooferees.com or 402-557-5714 to schedule a presentation at your office – he'll bring the coffee or lunch!