Like most things, gutters don't last forever. They endure a lot of wear and tear through the years, and the harsh weather conditions in the Midwest gradually wear them down.
While we do not recommend replacing asphalt shingles in temperatures under 50 degrees, aluminum gutters can be replaced in cooler temperatures. If your gutters were damaged in hail storms last summer, or are old and need to be replaced, now is a good time!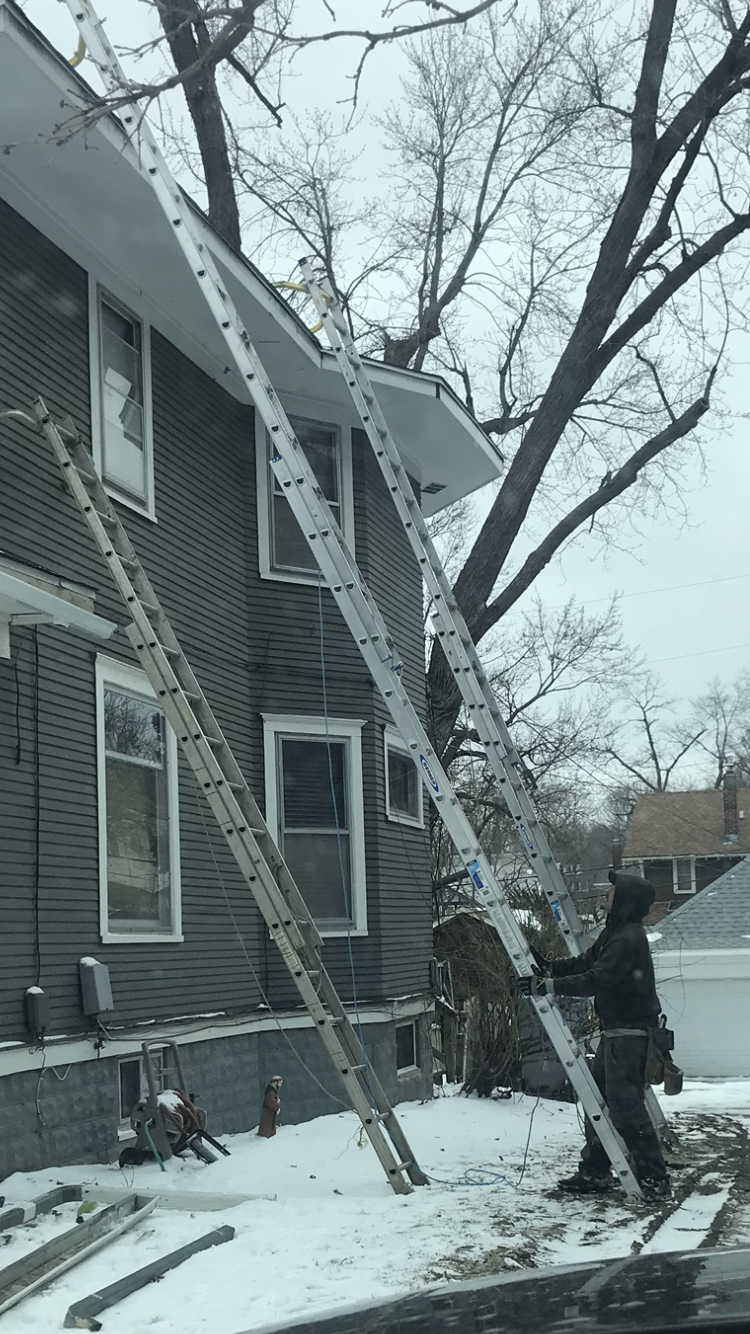 When gutters wear down, they don't function properly and it is important to replace them before your home becomes damaged. Look for cracks or holes from rust in the gutters. If water is misdirected because of a blockage or holes, it can run down the side of your house instead of the gutter system, damaging window frames or the siding on your home. If water is being funneled straight to the ground around your home, it can cause serious damage to the foundation of your home.
When the Rooferees come to replace the gutters on your home, we will remove and dispose of your old gutters. We carefully measure your house for the replacement gutters, ensuring an exact fit for the new ones. Your new gutters will be an exact color match to the old gutters.
Be prepared now for Spring rains – call the Rooferees today!